Welcome to Christian Concepts, a home for inquisitive people who want to change the world by learning and understanding their identity.
I'm Matt Pavlik. I write to help you apply God's truth to your life. I also counsel individuals and couples using talk-therapy at my Christian counseling private practice, New Reflections Counseling, in Dayton, Ohio.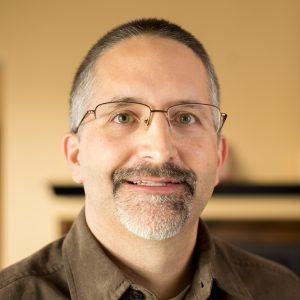 When you think Christian Concepts, think ideas and insights that help you understand yourself, God, and creation based on the foundational truths of the Bible. I publish books that help Christians reach their potential using Christian Concepts as the publishing imprint.
What You'll Find Here
Here are my top core beliefs about identity:
God knew who you were before you were conceived, therefore, you're not a random occurring life-form. You're an intentional work of art.
You can't be anything you want to be, but you can be more of exactly who God made you to be.
You can have true freedom and fulfillment only when accept and grow in your God-given identity.
I also write about marriage. Marriage is more successful when husband and wife understand and appreciate who they are as individuals. Then they'll be better equipped to become a team of two.
Comments and Questions
I value your comments and questions. I thrive on applying what I know to real life situations. You can post a comment or if you sign up for updates, you'll have access to my direct email. Ask me a question and I will respond privately or choose to address it in a future post.
My Gift to You
Do you feel lost in this journey called life? God doesn't intend for you to be tossed to and fro. Your identity is a major clue to living a fulfilling life. When you join me and other identity seekers by subscribing to my list, I'll send you a copy of my Identity Manifesto, in addition to the weekly articles, news, and special offers on my books.
Stay in Touch
You can follow along by RSS Subscription, updates in your inbox, or just by checking in here at the site every week. On average, I publish one new article every week, usually over the weekend. If you don't want to miss a thing, sign up for updates by entering your email below:

Other Places to Connect, Learn, and Grow
For some inspirational quotes check out my Pinterest site.
Come see what I'm up to on my Facebook author page.
My latest project, Confident Identity, is a comprehensive workbook to help you understand God's gift of identity, learn who God made you to be, then make a difference in the world. For more about me and my work, you can visit these sites:
I provide all of the writing on Christian Concepts free of charge without any outside advertising. If you'd like to support my vision, share Christian Concepts with everyone who might be interested.
Unless otherwise indicated, all Scripture quotations are from the ESV® Bible (The Holy Bible, English Standard Version®), copyright © 2001 by Crossway, a publishing ministry of Good News Publishers. Used by permission. All rights reserved.
Scripture quotations taken from the Holy Bible, NEW INTERNATIONAL VERSION®. Copyright © 1973, 1978, 1984 by Biblica, Inc. All rights reserved worldwide. Used by permission.