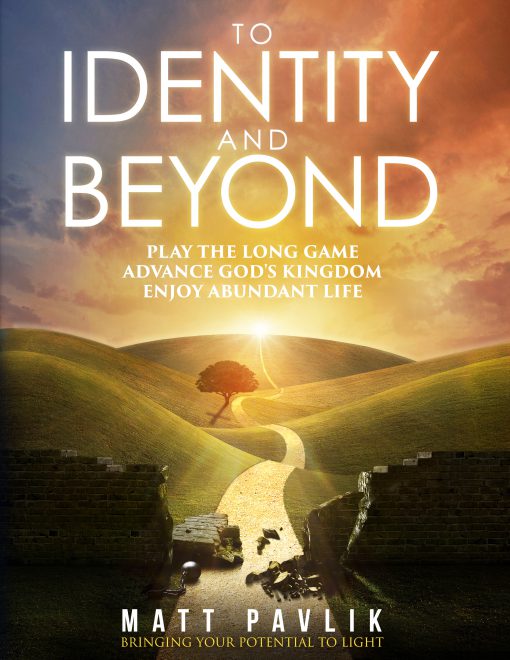 $15
Publisher:

Christian Concepts

Available in:

Paperback

ISBN:

978-0986383137

Published:

December 8, 2018
Order Direct Paperback ($10)
Print (Amazon)
Kindle (Amazon)
Reading time: 1 minutes
Imagine starting every day with excitement and purpose. What if you had the power to overcome depression and anxiety? Eternal hope wells up inside you when you see life with both your physical eyes and God's spiritual eyes.
Jesus had approximately three years from the time He started His ministry until He was crucified. He had a purpose and a strategy for everything He accomplished. He lived up to His identity and fulfilled His deepest longing, and now He calls you to find your passion and advance God's kingdom.
Matt Pavlik is a licensed professional clinical counselor who wants each individual restored to their true identity. He's written two other books: Confident Identity and Marriage From Roots To Fruits. Since 2003, he has been leading individuals and couples to pursue their identities to the fullest at his Christian private practice, New Reflections Counseling.
By engaging this book you'll learn the secret to:
• finding your purpose and reaching your goals (without fancy tricks)
• overcoming addictive behaviors (without false hope)
• growing spiritually mature (without being fake)
• experiencing joy (without changing your circumstances)
Fasten your seatbelt; you're about to begin the ride of a lifetime—one that will take you To Identity and Beyond.